"Our goal is to provide that elegant and beautiful feel our clients are looking for along with a warm and comfortable living space."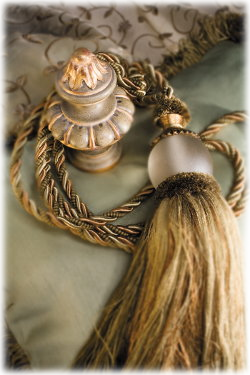 At Designer Décor, our mission has always been to provide superior custom window treatments for both the private and commercial client since 1994. We take time to thoroughly understand our client's needs, budget requirements and goals. And by providing that "shop at home" service, they can enjoy their consultation in the comfort of their home or office.
Our portfolio includes homes built at the turn of the century to the sleek down town condo, from the board room to a child's play room - no project is too big or too small.
With clients from Palm Springs to Milwaukee, Rockford and surrounding areas, we have the privilege of creating that unique expression to match each client's own specific taste and style.